We can offer you a beautiful range of timber windows and doors in Aylesbury, Tring, Dunstable, Leighton Buzzard and throughout Buckingham, that are skilfully crafted. Our talented staff have many years of experience fitting high quality timber products. Our timber products are designed to maintain the integrity of the property. They perfectly preserve the traditional appearance of period properties and can add a touch of elegance and finesse to newer build homes. If you live within a
conservation area
or own a listed building, then our timber windows and doors will be able to meet the necessary legal criteria. Timber doors and windows are one of the most attractive ways of double glazing and securing your home. Timber is a strong and robust material that has been used in the building trade for centuries. This means your new timber windows and doors will be built to last and be yours to enjoy for many years to come.
Why Choose Timber Windows and Doors?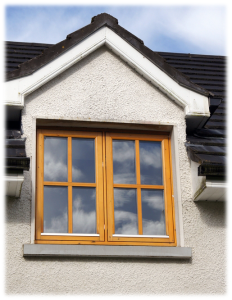 Choosing timber does not mean you have to compromise on security. Our timber doors and windows are available with state-of-the-art high security locking systems that will keep your home safe and secure. Available in a range of styles and designs, timber windows will offer you the freedom to style your property exactly how you want it. For more information on timber and friendly, free advice why not contact us and speak to one of our skilled advisers today?
Timber Window and Door Prices
Timber can be more affordable than you might think. We offer a range of products to suit different budgets. Discover our excellent timber window prices today, call us on:
01296 435652. 
Our friendly staff will be happy to help with your double glazing enquiry. We provide our fantastic timber windows and doors in Aylesbury, Tring, Dunstable, Leighton Buzzard, Oxford, Milton Keynes and throughout Buckingham and the surrounding areas.